Institute for Quantitative Biomedicine (IQB)
The IQB brings basic and applied researchers together with clinicians pursuing grand challenges in biomedical research using quantitative tools of measurement and analysis from chemistry, computer science, engineering, mathematics, physics, and statistics.
The Institute is also the home to an interdisciplinary graduate program committed to training the next generation of researchers expert in the quantitative sciences for productive and rewarding careers at the interface with biology and medicine.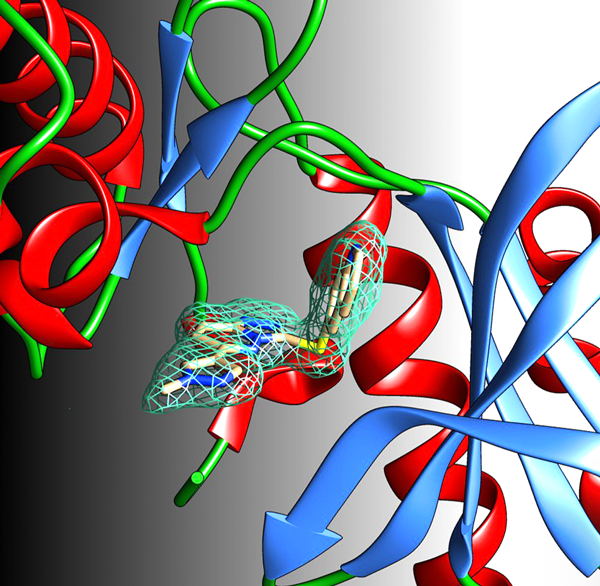 News and Announcements
Quantitative Biomedicine Professors Receive Competitive NSF Grant
We are proud to announce, a team led by IQB resident member and graduate program director Dr. Sagar Khare with co-PIs Dr. Sijian Wang, Dr. Adam Gormley, Dr. Jean Baum, and Dr. Guillaume Lamoureux has been awarded the National Science Foundation (NSF) Molecular Foundations of Biotechnology grant for development of novel machine learning approaches for protein design. The grant has been approved for funding of $1.5 million over the span of three years. The NSF typically awards only 6 such "high-risk high-reward" grants every annual funding cycle.
Graduate student Elizabeth has been awarded the Inaugural IQB Inclusive Leadership Award in recognition of her outstanding achievements. More

Nominations are now open for the 2023 award.
Congratulations to Dr. Lu Wang
Please join us in congratulating Dr. Lu Wang on her promotion from Assistant Professor to Associate Professor in the Department of Chemistry and Chemical Biology. Lu started her independent career at Rutgers University in January 2016. Her research group uses theoretical and computational tools to study chemical and biological systems in the condensed phase. In particular, her group has been designing theoretical methods to model the linear and multidimensional vibrational spectroscopy of nucleic acids, and implementing state-of-the-art first principles simulations to reveal the quantum nature of hydrogen bonds in proteins. We look forward to seeing Dr. Wang succeed in her new role.
Congratulations to Dr. Brinda Vallat and Dr. Jason Kaelber
Please join us in congratulating Dr. Brinda Vallat on her promotion from Assistant Research Professor to Associate Research Professor in the Institute for Quantitative Biomedicine. Brinda joined Rutgers in July 2015 as a Research Associate in RCSB PDB and was promoted to Assistant Research Professor in 2019. Some of Dr. Vallat's many highlights include contributing to to the development of PDB-Dev, and successfully securing continued funding for the project from the NSF. Dr. Vallat was also involved in development of tools for validating RNA structures and the data standard for archiving integrative structure models. We look forward to seeing Dr. Vallat succeed in her new role.
We are pleased to announce the promotion of Dr. Jason Kaelber from Assistant Research Professor to Associate Research Professor in the Institute for Quantitative Biomedicine. Dr. Kaelber has been the Director of Rutgers CryoEM & Nanoimaging Facility since 2017. For a time, Dr. Kaelber held the world resolution record for a single-particle cryo-EM structure determined using a 200 kV electron microscope. During his tenure, Dr. Kaelber has overseen installation of two electron microscopes, contributed to the publication of many peer-reviewed articles describing new structures determined at the facility, and secured significant increases in facility revenues from both internal and external academic and industrial users. He has also proven himself to be an excellent mentor of first-time users and members of the facility support team. Most recently, Dr. Kaelber secured NIH-NIGMS R21 funding for his independent research program. We look forward to seeing Dr. Kaelber succeed in his new role.
John D. Westbrook Jr. (1957-2021) passed away on October 18, 2021. He was incredibly beloved and respected by his colleagues at Rutgers and throughout the world, known for his dry wit and endless enthusiasm for thinking about all aspects of data and data management. More
Quantitative Biomedicine Graduate Student Selected as Fellow
We are proud to announce, Elizabeth Rosenzweig, a Quantitative Biomedicine student was selected as one of 25 Rutgers Predoctoral Leadership Development Academy fellows for the 2021 academic year! Learn more about the fellowship here!
Development of New Courses
New crash courses, mini-courses, and full courses designed to provide the Rutgers community with key educational offerings are in development. Please contact us&nbsp with topic or lecturer suggestions.
Recent events included a Crash Course on Applying Genomics/Proteomics Technologies to Problems in Oncology, Structural Biology of SARS-CoV-2 and the COVID-19 Pandemic, and the Interdisciplinary Quantitative Biology Winter Boot Camp: Winter 2021 - Science Communication in Biology and Medicine.
Email us if you would like to share related news or events on this website.
Upcoming Events
---
IQB Seminar Series | Fall 2022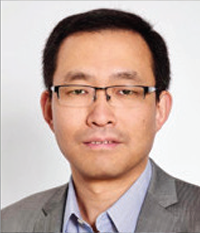 Accelerating Drug Discovery and Medical Science via Cross-Functional Global Collaboration
Zheng Yang
Amazon Web Services
October 12, 2022, 12:00pm

---
Virtual Crash Course: Exploring Computed Structure Models from Artificial Intelligence/Machine Learning at RCSB.org
Thursday, September 22nd 2022 • 1:00-3:00 PM EDT
Registration (required):
go.rutgers.edu/zmo5wlnx
---
DOE Knowledge-base/RCSB Protein Data Bank (DOE/KBase/RCSB PDB) Virtual Crash Course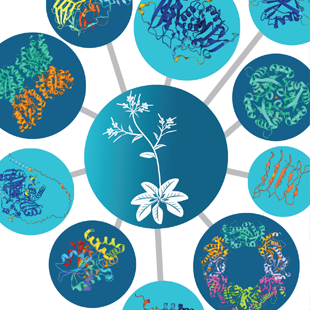 Thursday, November 10 2022 • 1:00-5:00 PM EST
Registration (required):
go.rutgers.edu/xfudv6m4